&nbsp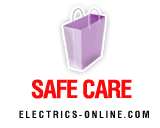 CHECK OUT / REVIEW
Your shopping basket can be seen below. Please click on CheckOut to enter payment details and complete the order.
PRODUCT
UNIT PRICE
QTY
OPTIONS
TOTAL
UPDATE
REMOVE
Subtotal
1.99
Delivery Charge
0.00
VAT (Tax)
0.40
Total
£2.39



Minimum Order Applies, An online order can be only accepted if it is more than £10
<'if rsShop("Paypal") then%>
<< Back
Continue Shopping >>
Please note we will store your IP addresses with the order for security reasons.
Your IP address is:172.70.174.108

To change the quantity, simply change the quantity field and click on 'Change' button

To remove an item, click on the 'Remove' button.

To empty the shopping basket without making a purchase click on 'Empty Basket' button.

Select Check Out to purchase the item(s) above. You will be asked for your name and address and other contact details. Payment will be arranged when you are happy to go ahead.

Continue Shopping takes you back to the last shopping page visited.

Please read our Terms and Conditions of Sale.
---
Electrics Online
PO Box 11045,
Solihull,UK,B90 1ZD
Tel:0121-753-1925 Fax:0121-753-1924
Net: http://www.electrics-online.com



&nbsp